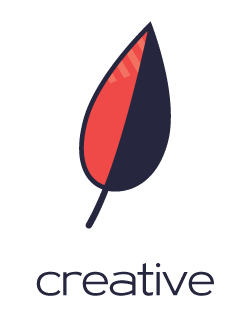 Mark your calendars. November 2-4, 2017 Vineyard Creative is hosting its first Imaginarium gathering in Cambridge Ontario. What in the world is an imaginarium you ask?
Here's how Wikipedia defines it:
"An imaginarium refers to a place devoted to the imagination. There are various types of imaginaria, centers largely devoted to stimulating and cultivating the imagination, towards scientific, artistic, commercial, recreational, or spiritual ends."
What that looks like for us is a Christ-centered gathering of Imaginators that is a creative, safe, sacred space. A space to share our work and our dreams, to be inspired, challenged and listened to. It means engaging with and exploring the imagination of God, the great Imaginator of it all. It means feasting together, worshipping together and creating together. It means coming to the table and breaking bread and the wine together.
For this first Imaginarium gathering, we have invited James Tughan and Heidi Brannan who are part of the Semaphore Fellowship, an arts initiative out of Hamilton ON, to co-facilitate this time together with Vineyard Creative Catalyst Kris MacQueen. James and Heidi are excellent communicators and world-class visual artists who love Jesus and His Church. They are also dear and trusted friends of the Vineyard.
We will start with a dinner meet and greet on Thursday, go all day Friday and Saturday.
There is a registration fee of $120.
Stay tuned for advanced reading to prepare for our time together.
Imaginarium Schedule
(Subject to change)
Thursday Night (November 2)
6:00pm - Hors D'Ouvres
6:30pm - Dinner
7:30pm - Welcome and Introduction the theme "Building Cathedrals" - Kris MacQueen
8:00pm - 10:00pm - Creative Sharing
Friday (November 3)
9:00am - Coffee Bar/Goodies
9:15am - 9:45 - Eucharist
10:00am - "Why We Do The Work" Session - Kris MacQueen
10:45am - Break
11:00am - Workgroups
12pm - Lunch
1:00pm - "The Hidden Key" Session - James Tughan
1:45pm - Break
2:00pm - Workgroups
3:00pm - 6:00pm Creative free space (art room will be open, Monastery property will be available)
6:00pm - Dinner
7:00pm - "Zerubbabel's Plumb Line" Session - James Tughan
7:45pm - Workgroups
Saturday (November 4)
9:00am - Coffee Bar/Goodies
9:15am - 9:45 - Eucharist
10:00am - "7000 Ferraris Philosophy" Session - Heidi Brannan
10:45am - Break
11:00am - Workgroups
12:30pm-1:00pm - "Tying It Together"

1:00pm - Lunch
2:00pm - 7pm - Free Time
7:00pm - "Ceilidh" (Kitchen) Party & Farewell (details to follow)
---
Have questions about Imaginarium Gathering 2017? Email Vineyard Creative. [Please enable JavaScript to see this content]