Advent is the beginning of the Christian Calendar and introduces us to the Season of Light. In the noise of our cultural celebrations of this season, we can easily forget that Jesus came to a disenfranchised, politically powerless people who had known little but exile and occupation for generations.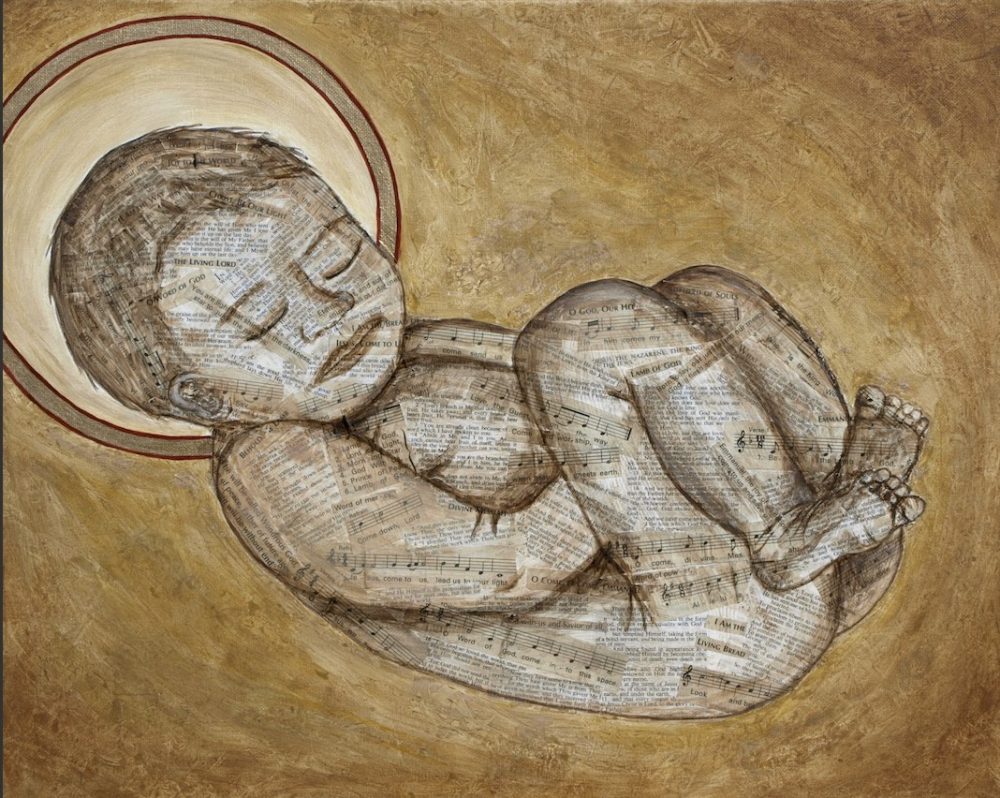 "The Word Became Flesh" by Krista Heide
Download the hi-res image
Far from this season of glitz and warm fuzzies, advent reminds us that Christ came into darkness and brought light with him. In fact, He came as light in the darkness. He came from within a powerless people-group and established an unending Kingdom. He is the God-The-Son of Holy Trinity, yet born into frail humanity from among outsiders.
To the rampant consumerism and one-up-man-ship that is so deeply infused with this time of year, advent is part of the antidote. It is a season of preparation, so that when Christ is revealed, we'll recognize him and receive him as he comes to us. Let's prepare to hear these words again, from Luke's gospel:
"Don't be afraid!" he said. "I bring you good news that will bring great joy to all people. The Saviour—yes, the Messiah, the Lord—has been born today in Bethlehem, the city of David! And you will recognize him by this sign: You will find a baby wrapped snugly in strips of cloth, lying in a manger."

Suddenly, the angel was joined by a vast host of others—the armies of heaven—praising God and saying,
"Glory to God in highest heaven,

and peace on earth to those with whom God is pleased."
Below are links and attachments to resources that we think could be helpful in our communities as we engage this important season.
Readings:
Scripture readings for advent from the Revised Common Lectionary:
(This package includes PowerPoints and Orders-of-Service for your readers that are print-ready. Available in Word, Pages and PDF documents.)
Common Revised Lectionary Reading.zip
Erika Kobewka from Old Strathcona Vineyard in Edmonton has prepared some beautiful responsive readings you can access here (pdf, PowerPoint presentations provided): Advent - Responsive Readings (Erika Kobewka).zip
Sabrina MacQueen, one of our Regional Leaders in Ontario, has prepared this Advent Candle Lighting Liturgy. She's compiled it over many years, and it can be tailored for your community as is helpful (Word, PDF versions included): Advent Candle Lighting Liturgy - Sabrina MacQueen.zip
Here are some brilliant Advent poems, inspired by the O Antiphons, by Malcolm Guite:
https://malcolmguite.wordpress.com/tag/advent-antiphons/
Songs:
Here's a curated collection of congregational Advent and Christmas Songs featuring songs from Erika Kobewka, Andy Park, David Ruis, Kris MacQueen and Travis Thuro:
(While we can only provide direct downloads for a couple of these songs, here are YouTube lyric videos, plus chord charts for your worship leaders:)
Youtube Playlist: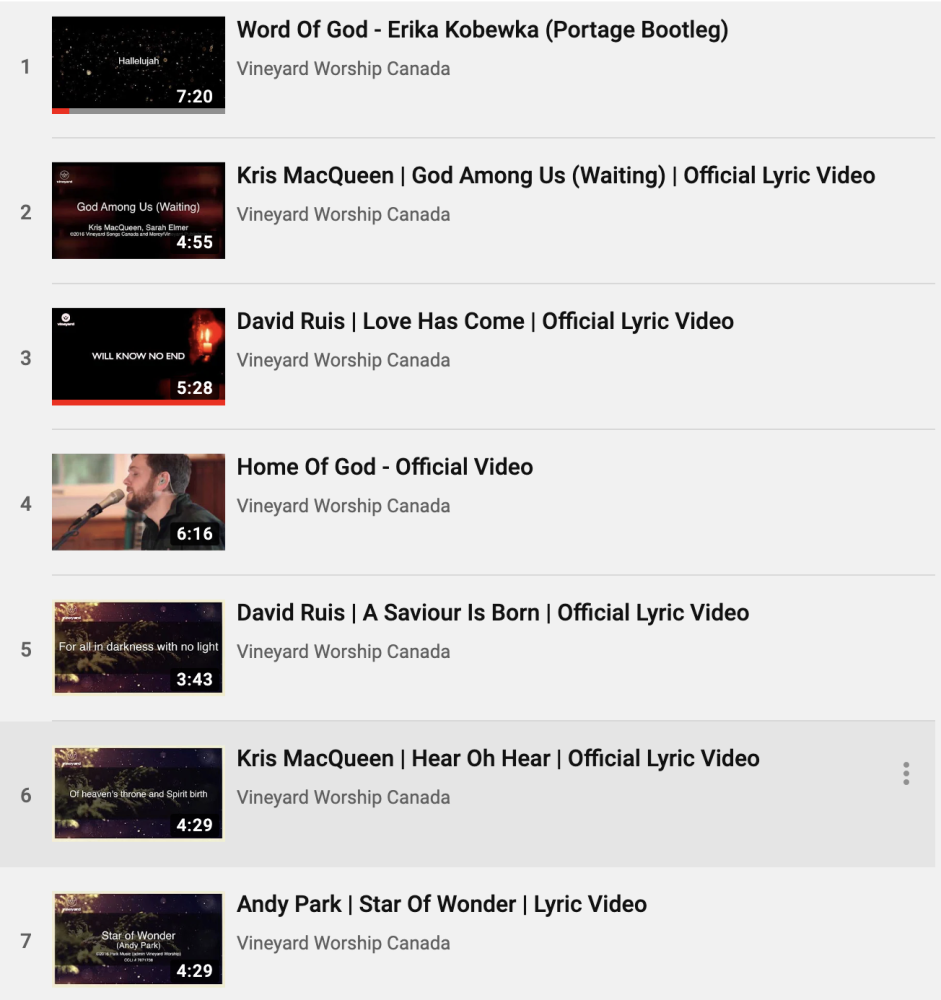 Advent charts and two advent songs.zip
Friend of the Vineyard, Garret Viggers has a song video that is a fantastic Advent primer:
https://www.youtube.com/watch?v=cHQvYcQdbIQ